Nov 30 - Dec 22, 2019
SFP Winter Baseball League
You're invited to the Winter Baseball League at Sports Force Parks on the Mississippi. This individual player league will bring together some of the best individual players in the area to compete with and against each other. No tryouts are necessary and players will be placed on to teams. Players will receive two (2) custom jerseys and a custom hat and play a minimum of 9 games on our synthetic turf fields! Whether you want to keep the fall season going or gearing up for next spring, this is the league for you!
Cost
$300/Player *Early bird pricing through 9/15*
*Custom Jersey Deadline is 10/25*

Ages
7/8U
9/10U
11/12U
13/14U
HS


Each Player Will Receive:

Two (2) Custom Jerseys
Custom Hat
NINE guaranteed games on synthetic turf fields
ALL games on-site for the duration of the event
Certified umpires
Game balls provided for each game

What to Bring?
Players are responsible for bringing white pants and a black, red or white belt for games. Players will receive two jerseys and a hat at check-in. Players are also responsible for bringing their own equipment, i.e. bats, gloves, helmet, catching equipment.


Player Check-In
Players need to check-in the first Saturday of the league 11/30 to receive their jerseys and hats.

Lodging
Sports Force Parks on the Mississippi has a variety of hotel partners in the Vicksburg area. All players are required to complete the Sports Force Parks Accommodations Form. If a player is not staying, they can check the "Local" box on the form.

Refund Policy
A non-refundable $25 deposit is due at the time of registration.
A non-refundable final payment is due 30 days prior to the event.
If you cancel more than 30 days prior to the tournament, a credit will be given to a future 17 Baseball tournament.
If you cancel less than 30 days prior to the tournament, the full amount paid is non-refundable/non-transferable.
Sports Force Parks on the Mississippi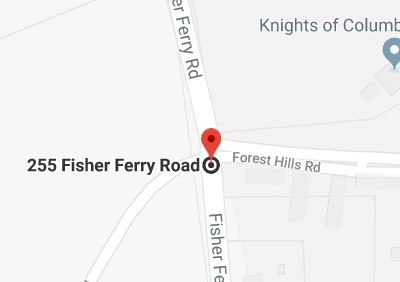 255 Fisher Ferry Road
Vicksburg, MS 39180
info@sfpvicksburg.com