Sep 12 - Nov 1, 2020
Fall Tourn-A-League
Participants
Boys and Girls
Sports Force Parks and 17 Baseball invite your team to compete in our Inaugural Fall Baseball Tourn-A-League! Register and compete against teams from all over the region in a tournament style, fall baseball league that you cannot find anywhere else! Our flexible league allows you to play in up eight fall events for one price. All events are fall tournaments, meaning spring and summer teams will play up an age group, i.e. a 10U spring/summer team will be a 11U team in the fall.
Cost:
7U-8U - $375
9U-12U - $750
13U-14U - $900

Tourn-A-League Dates:
Fall Showdown (9/12-9/13)
Pennant Fever (9/19-9/20)
Wild Card Showdown (9/26-9/27)
Round Tripper (10/3-10/4)
Double Play Tournament (10/10-10/11)
Walk-Off Tournament (10/17-10/18)
17 Baseball Fall Championship (10/24-10/25)
Monster Mash Tournament (10/31-11/1)

Tourn-A-League Details:
Up to 24 guaranteed games on our twelve synthetic turf fields
ALL games on-site for the duration of the Fall Tourn-A-League
Individual and team awards for 1st and 2nd place in each individual event
Team award for 1st place in each Tourn-A-League age division at the end of the league
All game balls provided for each game
Certified umpires
High quality on-site concessions
Free parking
Tournament Details:
There is a $10 per day OR $15 event-long admission fee for guests over the age of five years old. Player and coach admission is included in the tournament fee. - Park admission includes unlimited access to the miniature golf course, zip line, playgrounds, and planned entertainment activities throughout the weekend!
Certified Medical Personnel on-site for the duration of the event.
Any questions may be directed to 17 Tournaments at info@17tournaments.com.
Team Check-In:
All teams must complete the team check-in process 30 days prior to the start of the tournament. Follow the steps below so that your team is ready to play!
Sports Force Parks on the Mississippi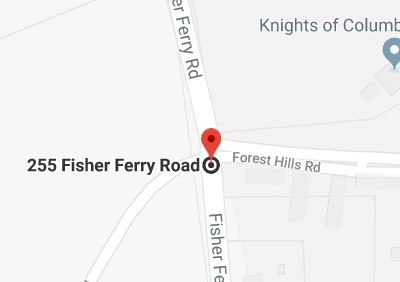 255 Fisher Ferry Road
Vicksburg, MS 39180
info@sfpvicksburg.com