Nov 9 - Nov 10, 2019
Fall 17 Baseball Player Showcase
You're invited to the FALL 17 Baseball Player Showcase at Sports Force Parks on the Mississippi. This individual player all-star event will bring together some of the best individual players in the region to compete with and against each other. Players will receive two (2) custom jerseys, a custom hat, individual rings, and player gift bags! For this showcase you can customize your jersey with your name and select your favorite jersey number!
Cost
$150/Player
*Custom Jersey Deadline is 10/4*

Ages
7/8U
9/10U
11/12U
13/14U



Each Player Will Receive:

Opening Ceremonies & Skills Assessment on Saturday
Two (2) Custom Jerseys
Custom Hat
Individual Rings
Three guaranteed games on synthetic turf fields
ALL games on-site for the duration of the event
Certified umpires
Game balls provided for each game

What to Bring?
Players are responsible for bringing white pants and a black, red or white belt for games. Players will receive two jerseys and a hat at check-in. Players are also responsible for bringing their own equipment, i.e. bats, gloves, helmet, catching equipment.


Player Check-In
All teams must complete the team check-in process 30 days prior to the start of the tournament. Follow the steps below so that your team is ready to play!
Opening Ceremonies & Player Skills Assessment will begin Saturday, November 9th at 9:00 AM.
Sports Force Parks will not be changing our bat rules for the 2019 season. A full description of the bat rules can be found in the tournament rules.

Lodging
Sports Force Parks on the Mississippi has a variety of hotel partners in the Vicksburg area. All players are required to complete the Sports Force Parks Accommodations Form. If a player is not staying, they can check the "Local" box on the form.

Refund Policy
A non-refundable $25 deposit is due at the time of registration.
A non-refundable final payment is due 30 days prior to the event.
If you cancel more than 30 days prior to the tournament, a credit will be given to a future 17 Baseball tournament.
If you cancel less than 30 days prior to the tournament, the full amount paid is non-refundable/non-transferable.
Sports Force Parks on the Mississippi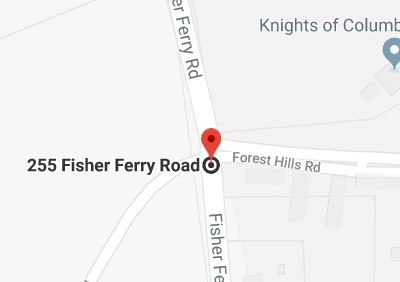 255 Fisher Ferry Road
Vicksburg, MS 39180
info@sfpvicksburg.com