Mar 2 - Mar 3, 2019
Border War (FASA)
The Border War is a sanctioned FASA youth softball tournament at Sports Force Parks on the Mississippi! NO ADVANCED PAYMENT REQUIRED - SIGN UP NOW, PAY YOUR TEAM ENTRY FEE AT THE PARK. SIGN UP ONLINE OR CALL TODAY (470) 863-5623!



Cost
8U-14U: $345/Team

Each Team Will Receive:

Three guaranteed games on synthetic turf fields
ALL games on-site for the duration of the tournament
CUSTOM SFP RINGS for 1st and 2nd place
Certified umpires INCLUDED in team fee
Game balls provided for each game INCLUDED in team fee
High quality on-site concessions
Free parking
Water and cups at each field


Tournament Details
NO GATE FEE - GRAND OPENING SPECIAL - Park admission includes unlimited access to the miniature golf course, zip line, playgrounds, and planned entertainment activities throughout the weekend!
Certified Medical Personnel on-site for the duration of the event.
Any questions may be directed to Sports Force Parks on the Mississippi at (470) 863-5623 or info@sfpvicksburg.com.



Team Check-In
All teams must complete the team check-in process 30 days prior to the start of the tournament. Follow the steps below so that your team is ready to play!
Electronic Parental Waiver: Every player must have a completed electronic Parental Waiver, signed by their guardian, in order to participate in the tournament
Certificate of Insurance: Please send your Certificate of Insurance via email to info@sfpvicksburg.com. The following must be listed as an "additional insured":
- Sports Force Parks Vicksburg, LLC: 255 Fisher Ferry Road, Vicksburg, MS 39180
- Sports Fields, Inc.: 3760 Sixes Road, Suite 126-331, Canton, GA 30114
- City of Vicksburg, Mississippi: 1401 Walnut Street, Vicksburg, MS 39180


Lodging
Sports Force Parks on the Mississippi has partnered with Traveling Teams, Inc. to assist with all of your tournament housing needs. All rooms MUST be booked using Traveling Teams, Inc. They offer the lowest rate online and have access to a wide variety of hotels/resorts in Vicksburg! Check availability and a full list of the hotels by visiting Traveling Teams or calling 1-866-468-3268 ex:808.
If you're unsure if you need to book a hotel, call us today (470) 863-5623! Teams from the local area (within 60 miles) are not required to stay in a hotel and can choose to commute to the park each day. We will use the Head Coach's address to determine this. Non-local teams that choose to book outside of this lodging process will be assessed a $200 fee upon team check-in.
Sports Force Parks on the Mississippi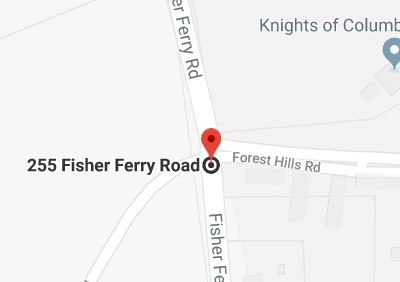 255 Fisher Ferry Road
Vicksburg, MS 39180
info@sfpvicksburg.com